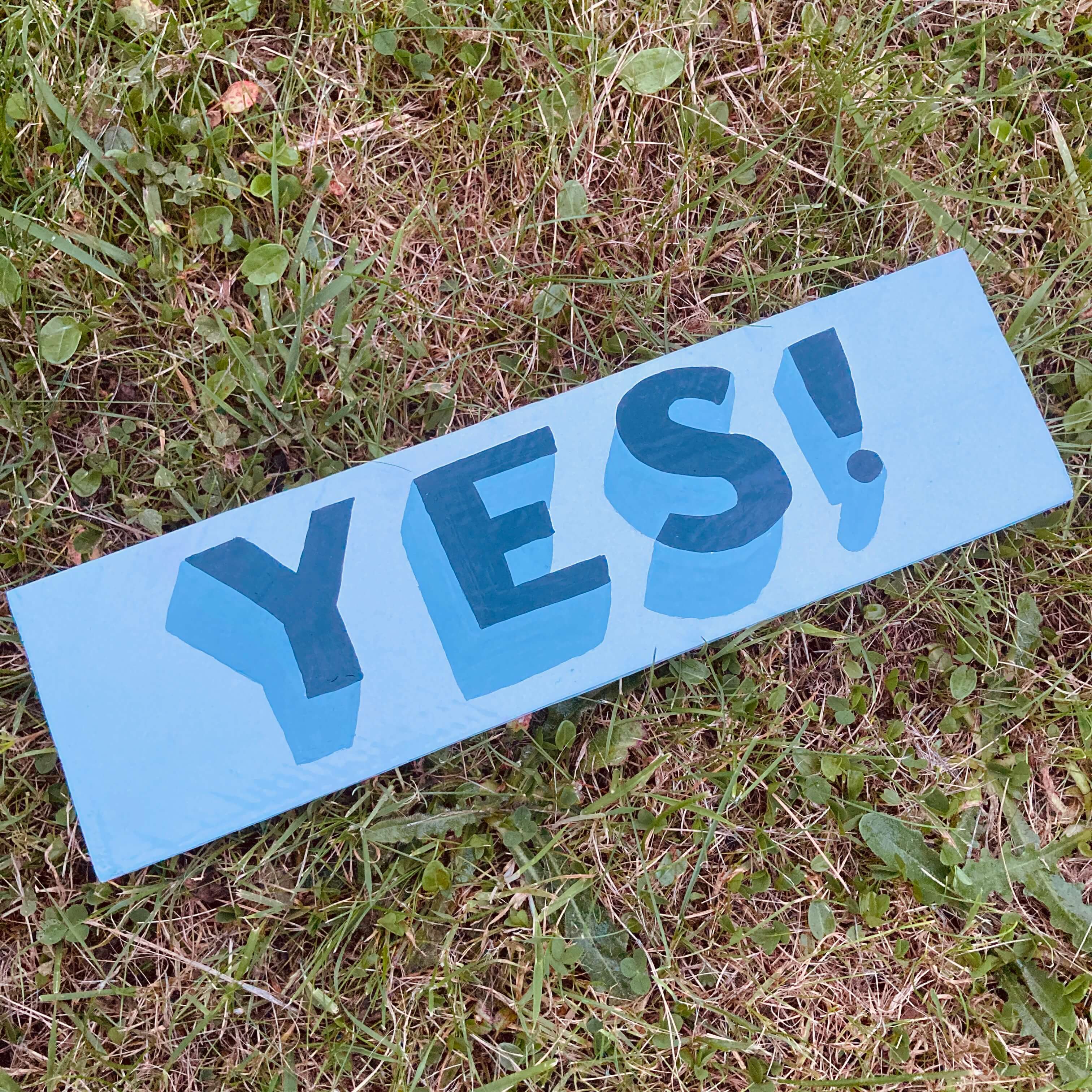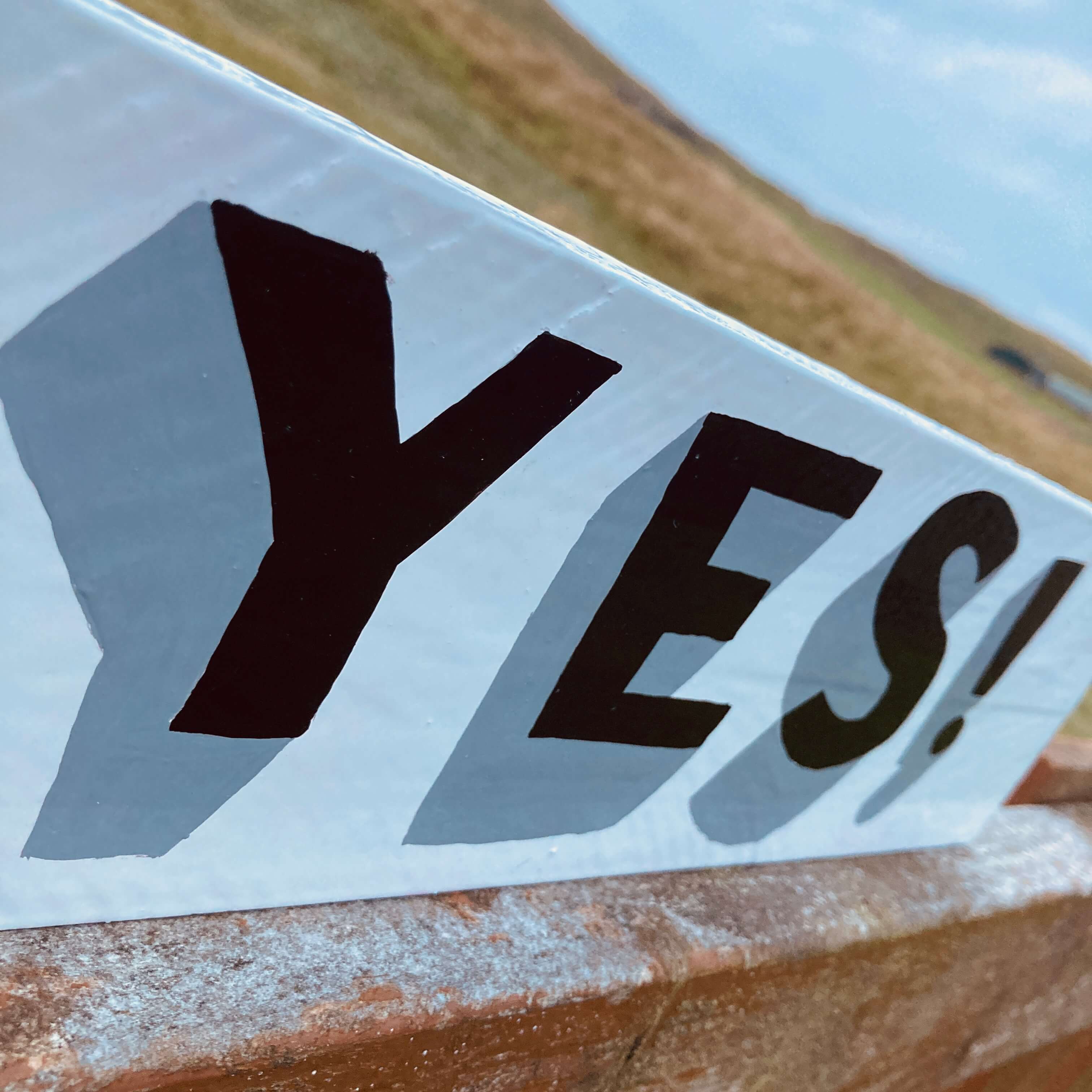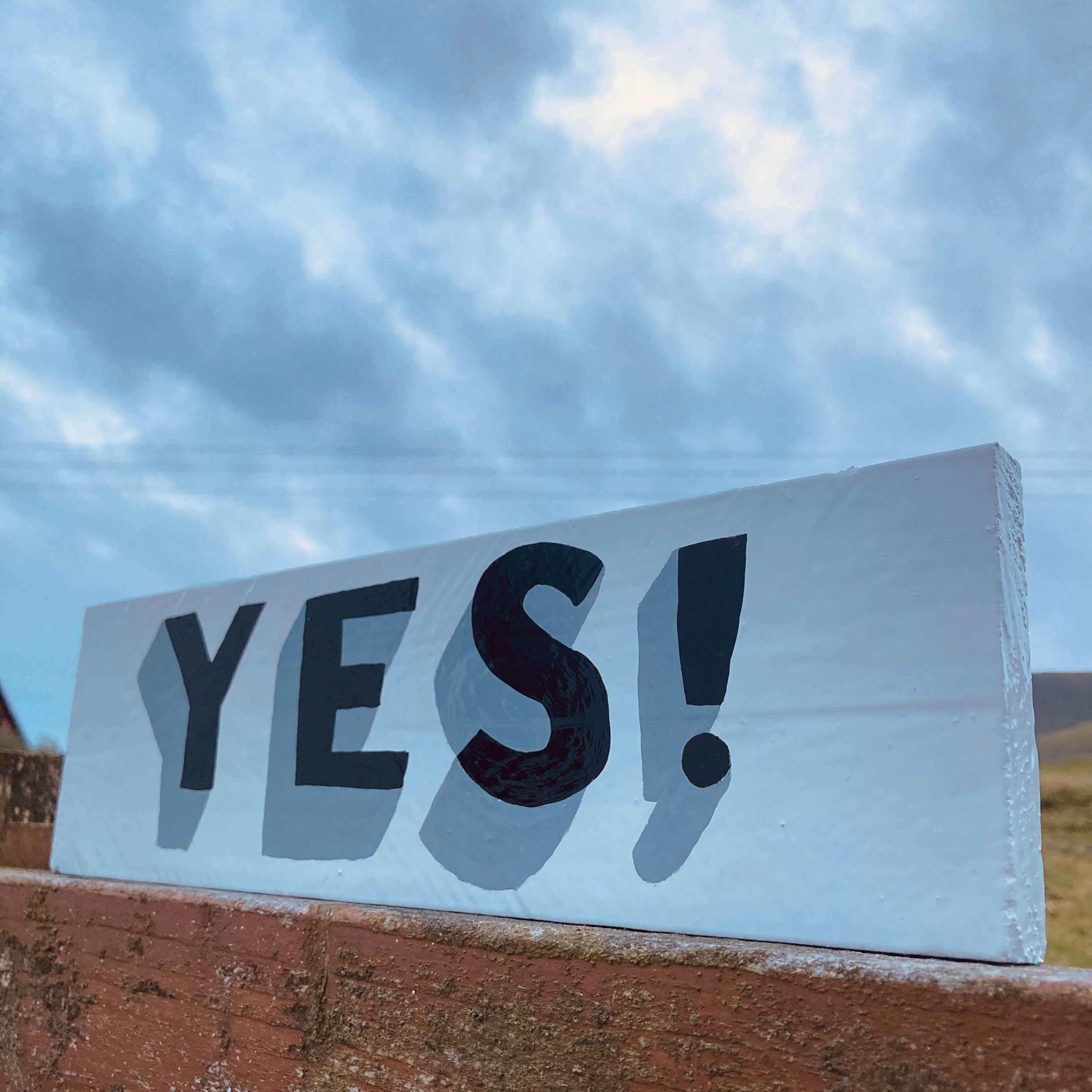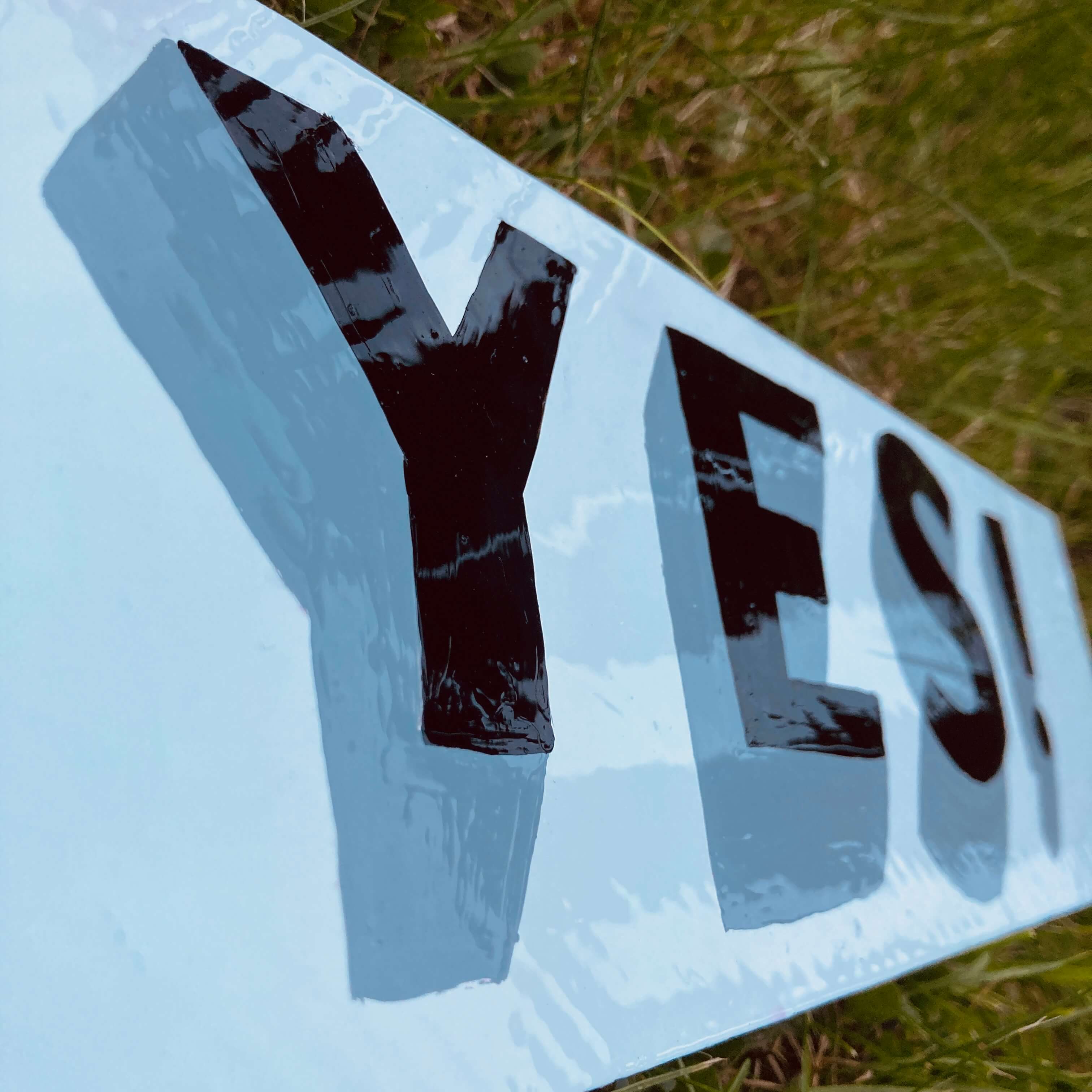 Signmaking
Yes!
This has been an exploration of my signwriting process. I mainly figured out about preparing the wood and realising where I need to invest in new tools.
Yes, it's not absolutely perfect. Yes, it's covered in fingerprints and smudges. Yes, the lines are wobbly and squint. Yes, it's taken weeks to make.
But, YES, it's finished and all these things are what makes my work have personality.
wallpaper Hand painted sign
insert_drive_file Reclaimed wood pallet panel
today 8 September, 2021
format_list_numbered Edition of 1
color_lens Enamel