It's been a tough winter creatively. I wanted to document the last few months to put a line under this time. As we move into spring I welcome a regrowth in my practice after a period of hibernation.
Notes from projects during December 2021 to February 2022
---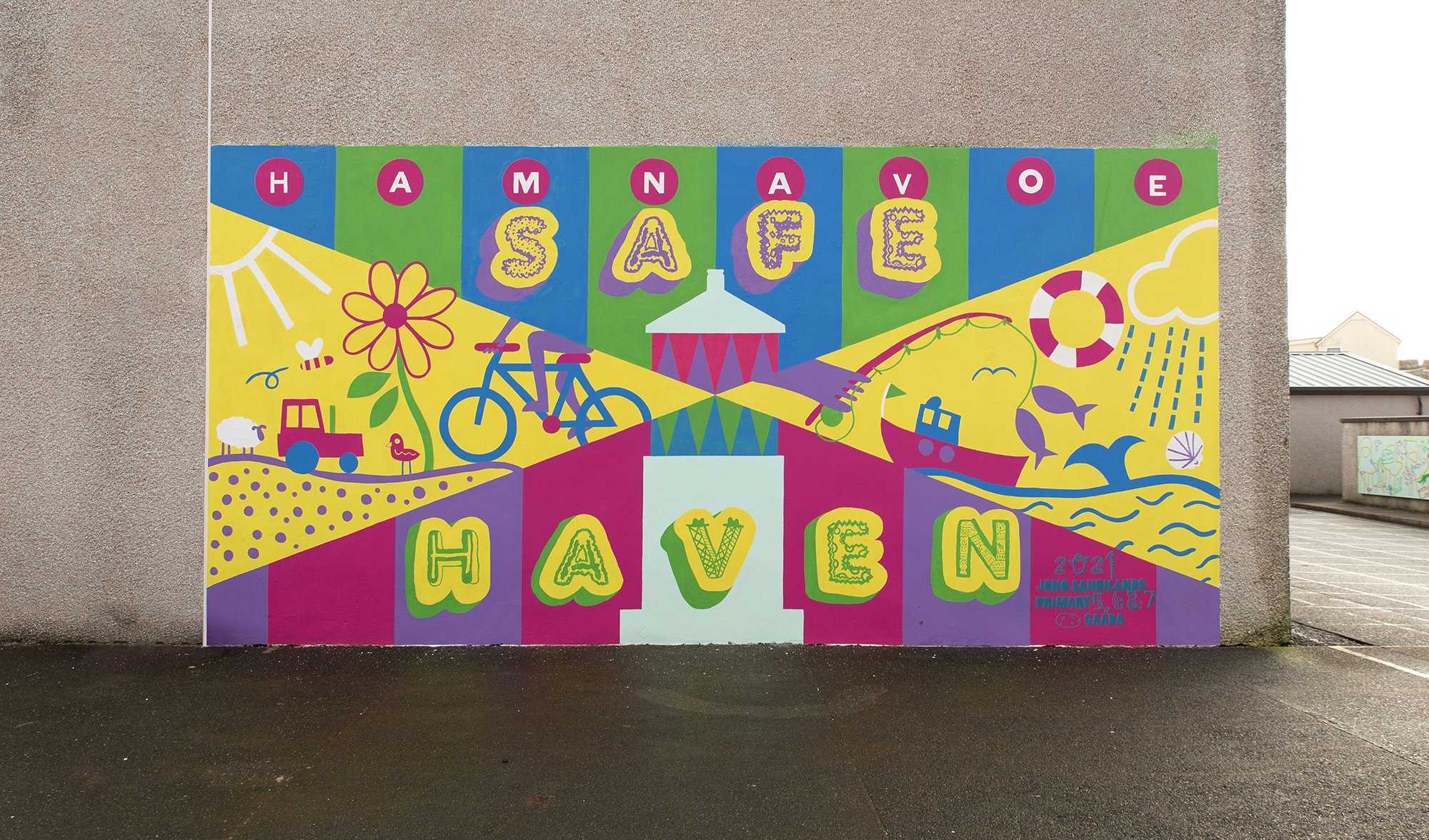 Safe Haven Mural photograph Gaada
Safe Haven
The competition of the Hamnavoe School Mural marked the start of the season. A collaboration with Gaada and the Hamnavoe Primary School.
A great achievement after months of preparation working with the school. The project had been pushed back due to funding and access to schools during the pandemic. As the painting progressed I faced extra delays due to weather conditions. This made reaching the final hurdle very demanding.
Read more about the project ->
---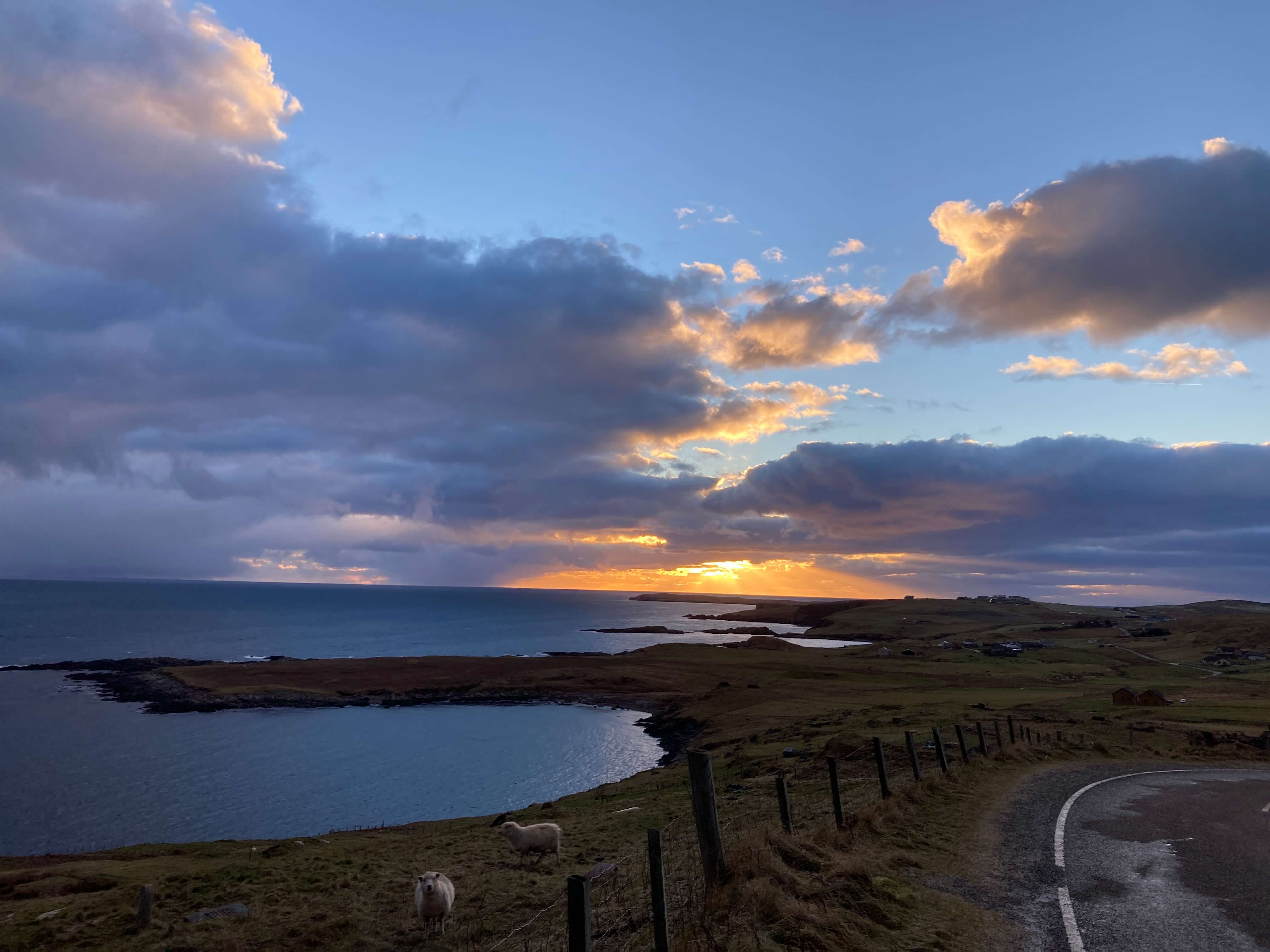 Hibernation
After completing an intensive project, I used December as a period of recuperation. I focussed on exercise and spending time with family as much as possible.
---
New Year
In January and February, I made some space for myself to be creative, exploring ideas for new projects.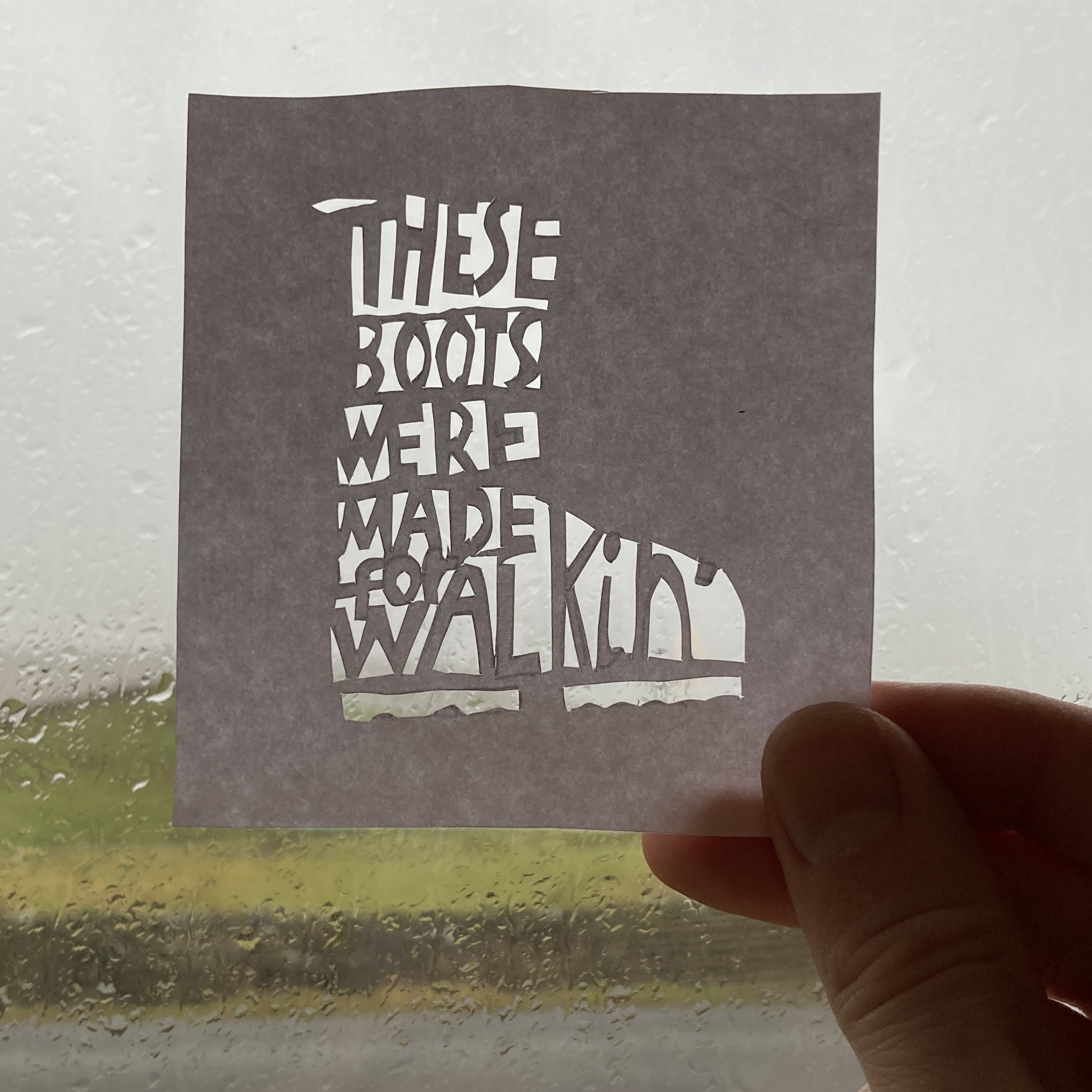 One of the paper cuts from Cutting it
Cutting it
Create a small hand-cut paper stencil every other day in January.
This was a creative activity that I could make every day using simple tools: paper and a scalpel.
I wanted to make something that would have a very small impact on my free time. The idea is simple, achievable, and scalable if time allows.
Cut short I thought it was getting on well in January. Yet, towards the end of the month, I cut my finger at work. This marked the start of a difficult February in other aspects of life. My hand recovered and it helped redefine what I would be able to achieve in February.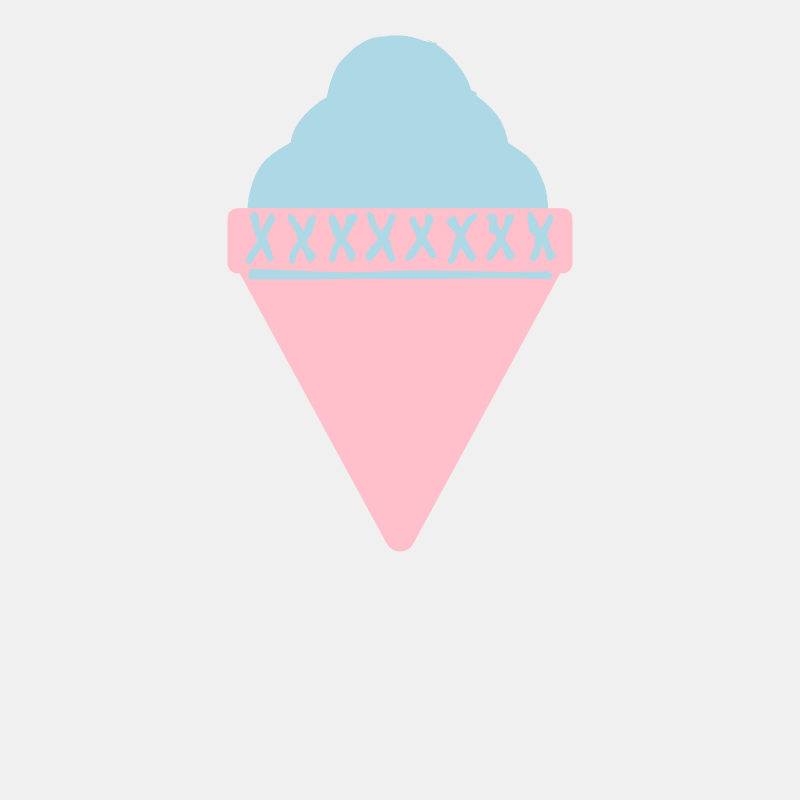 Ice Cream generator
Generators
Create a series of creative coding sketches in February.
This month my creative focus was to develop my use of creative coding. Picking up concepts I explored early in 2021 using the p5.js library. The idea is to use code to create artwork programmatically, using the boundaries of my art style. The challenge is to learn how to use the tool to draw. Often referring to the reference and examples to figure out how to make it work.
---
Reading
An important coping mechanism for the dark winter has been reading. Here are some of the titles I read in January and February.
1. Creativity: A Short and Cheerful Guide by John Cleese
2. Big Magic by Elizabeth Gilbert
3. How to Be an Artist by Jerry Saltz
4. The Storyteller by Dave Grohl
5. Steal Like an Artist, Show Your Work! & Keep Going by Austin Kleon
---
What's next?
Continue sketching.
Write notes.
Read and listen.
Make more art.
Let's see what happens! Head over to the Exploration section to see these latest works.